This page is a living document that contains useful resources for people that are learning English. In addition, it is available in Spanish and Mongolian.
Please don't hestitate to share with me any suggestions that you might have.
Grammar
BBC Learning English

On the website BBC Learning English you can find many videos related to grammar. These videos are in English, so some prior knowledge of the language is necessary.
Preposition Master

Preposition Master is an application that is dedicated to learning prepositions using a game where you have to "fill in the blanks". Available on Android and iOS.
AI Chatbot from DeepEnglish

AI Chatbot provides an interactive opportunity to practice your English. It will suggest spelling and grammar corrections when you make mistakes. The site has stories that you can chat with it about.
Vocabulary & Dictionary
DeepL
DeepL is a website and mobile application with an excellent dictionary and translator. The service is free.
Listening practice
The BBC podcast

The weekly podcast of 6 minutes contains interesting themes. The level is intermediate. There are transcriptions for the majority of the episodes.
YouTube channels and more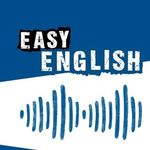 Easy English has new videos every week or two - from the UK and Europe. The presenters are quite funny.

Extra English is a series that has a similar style to the American series Friends. It is for beginners - it's quite funny, but also easy. Recommended.

engVid is a site that contains 1,972 videos covering grammar, vocabulary, pronunciation and more. Totally free.
VOA Learning English has videos that start with content suitable for begineers. Totally free.
English listening and speaking

The app English Listening is provides stories for reading and listening. There are a wide variety of themes and all levels of learning.
The sounds of individual words

On the website Forvo, you can search for a word, and hear how it sounds with different accents. Recommended!

With the mobile app Speechling, you can listen to individual words and phrases, and then confirm that you understand the translation.
Conversation practice
HelloTalk

The mobile app HelloTalk lets you connect with native English speakers. It is not necessary to speak if you don't want to. Instead, you can practice reading, writing and when you're comfortable you can then speak with your new language friends.
Daily emails

English Class 101 has a daily emails with tons of free resources. For example, audio and video lessons. Also word lists, slideshows and flashcards.

Now, please tell me - do you know any other web sites that send regular emails that help you continue to improve your English?
Courses
BBC Learning English

There are many courses of all the levels on the website of the BBC. The courses are a combination of videos and activities.
Otros cursos

Again, please tell me if you know of any other resouces that you have found helpful. Either online courses, or any other useful material for learning English.
Acknowledgements
Many thanks for the ideas, suggestions and grammatical corrections from Anabel, Daniela, Katherine, Diana y Nara.